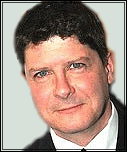 Your newish, one-and-only source for information related to Actor Michael McGrath. (Completely unofficial, until someone says otherwise!)
This is (still) a newish site, so please excuse the dust while I get links working!
*NEW: WHY THIS SITE? FIND OUT HERE!*
Click a "Chapter" below to navigate the site.

(Note: All links except for Articles & Reviews are now active.)
NEW! Read below for the latest happenings.
Boo Hoo! Is He Dead? will close on Sunday, March 9. Does this mean Michael will be looking for new work, or will he return to Spamalot? I guess we'll have to wait and see! Info found at Broadway World.
And, one last exciting thingy: Michael can also be seen on selected screens starting this September in the film Ira & Abby, which has been making the festival rounds recently and been received well, I hear. A few other actors he's worked with are also featured, including Jennifer Westfeldt (who plays title character Abby), and Donna Murphy. So hey, go see it if you get the chance!
Most recently added/updated sections: News & Updates Page, Updated Fan Mail info.

(NOTE: Filmography link will take you offsite.)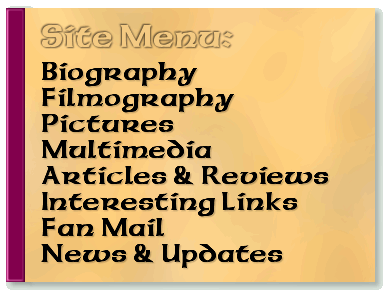 ---
Site Content and Graphic Design by Jill "the Pill" Sheehan

Last Update: March 7, 2008.